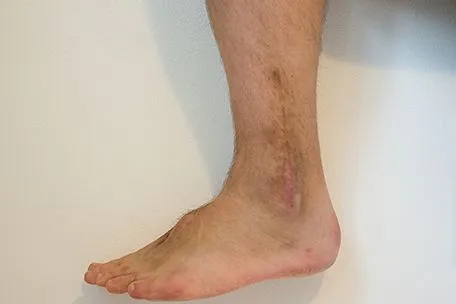 What is a Lisfranc Injury?
A Lisfranc injury affects the Lisfranc joint located in the middle section of the foot, often known as the midfoot. The Lisfranc joint connects the long metatarsal bones of the forefoot with the tarsal bones of the arch bones. A ligament, known as the Lisfranc ligament, is a collection of tight connective tissue bands that hold and connect these bones in place.
The severity of the Lisfranc injury depends on the type of injury and trauma. Some types of Lisfranc injury are simple and can be treated quickly and effectively, while more complex Lisfranc joint injuries require a longer healing period and a more rigorous form of treatment and care.
What Are the Causes of a Lisfranc Injury?
Lisfranc injuries are not common foot injuries. They can be caused either directly or indirectly by:
trauma by direct force
twisting of the foot
care accidents
horseback riding
football or soccer players
during outdoor athletics like snowboarding, kitesurfing, or wakeboarding
What Are Some of the Symptoms of a Lisfranc Fracture or Injury?
Symptoms of Lisfranc injuries include:
pain on top of the foot
pain when touches
swelling on top of the foot
bruising—especially on the bottom of the foot
inability to bear weight or walk
tenderness
What to Expect During Treatment for Lisfranc Injury at the Podiatrist
Diagnosis of a Lisfranc injury by your podiatrist depends upon a thorough foot exam, as well as a look into your complete medical history, including your current lifestyle and activity level. Signs of tenderness, pain, and swelling, as well as bruising on the bottom of the feet, are key to diagnosing a Lisfranc joint injury. X-rays and other imaging may also be conducted to determine the severity of the fracture.
Treatment can include nonsurgical and surgical options depending on the complexity of the Lisfranc injury. Your treatment plan may include one or all of the following steps:
casting for several weeks with the use of crutches and keeping weight off the foot initially
weight-bearing cast or other support after the initial casting
medication to treat pain and swelling
ice and elevation
physical therapy
surgery, for more severe Lisfranc injuries